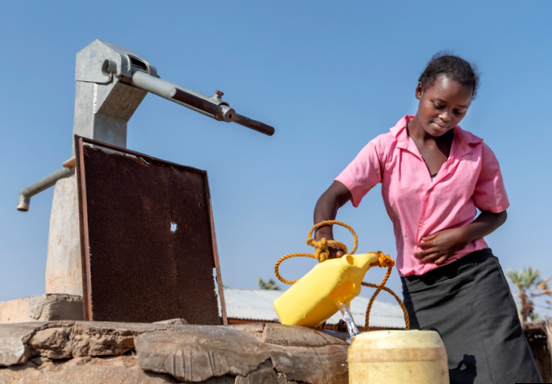 Short Story
For as little as Kshs 50, you can help a household access to safe and clean water near her home.
Water & Sanitation
Kshs0.00

Funding Goal

Kshs0.00

Funds Raised

Campaign Never Ends

Campaign End Method
7 Campaigns | 0 Loved campaigns
Healthy women and girls are a force to reckon with! They are the heroines of the Amref Health Africa story. By providing them with access to safe and clean drinking water and sanitation, we prevent illness that would limit their potential in creating bright futures for themselves and their families.
By building wells, we reduce the distance women and girls have to cover to access safe and clean water. This saves time allowing girls to have more time for school and women more time to take care of their families.